Real Estate Law Services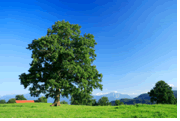 Owning real estate involves more than simply closing on your property and paying the mortgage. Boundary disputes, disagreement with homeowners' associations, and zoning restrictions can all effect your quiet enjoyment and/or ability to expand upon your property.
Competent and dedicated legal advice is particularly critical when leases are broken, construction goes awry, and property is damaged, its value diminished, or it is rendered unsafe.
Commercial & Residential

Barns, Horses
Boundary Disputes
Construction Law
Indoor Environment
Landlord & Tenant

Mold & Water Problems
Property Liability
Tree Law
Zoning and Special Exceptions