Exchange Visitor Legal Matters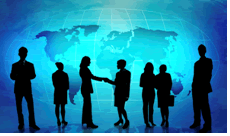 Ms. Lymn served as Assistant General Counsel of the United States Information Agency for 9 years, overseeing the regulatory reform of the exchange visitor regulations and advising the individuals who administered the waiver program. The Exchange Visitor Program has since moved to the State Department.
Ms. Lymn is uniquely qualified to:
Assist clients in establishing new exchange visitor programs;
Guide clients with designated exchange visitor programs in modifying their programs to include more categories of visitors;
Assist clients in obtaining State Department program designation;
Transforming exchange visitor visa status to other visa categories;
Work with consumers with problems involving an exchange visitor progam; and
Provide general assistance with any other aspect of the Exchange Visitor Program.