Family (Domestic Relations) Law Services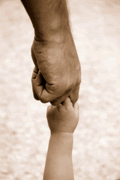 Divorce is one of the most traumatic events in the life of any family. Handled properly, it can be done with dignity, mutual respect, and fairness, mitigating the damage to the parties, any children, and the extended family relations.
But when one party decides to manipulate the process for unfair advantage, that is the time for the other party's counsel to advocate diligently, negotiate with resolve, and, if need be, litigate with clear determination.
Adoptions
Alimony
Child Custody
Child Support
Divorce
Emancipated Minors
Guardian ad Litem Services
Guardianships
Limited Divorce

Peace and Restraining Orders
Pension, 401k, Retirement Plans
Pre-Nuptial Agreements
Property Distribution
Qualified Domestic Relations Orders (QDRO)
Separation Agreements
Visitation (Access) Agreements